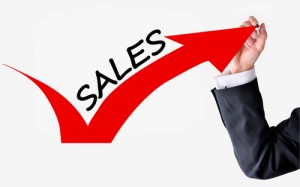 Ever listen to your Salesforce Admin speak and not know some words they were using? If so, terminology can be a huge setback in getting your team and Salesforce setup all on the same page. It can also create inefficiencies in your sales processes if you don't know common Salesforce definitions. Get to know some of these key terms and WOW your Salesforce admin at the same time:
Object

The object is the overall definition of the type of information you are storing. For example, the Account object allow you to store info for current customers. For each customer Account, you can have multiple records of info. For example, you may have multiple sales/Opportunities for one customer Account.

Field

A basic area of data entry for specified information. A field has a name that explains the type of info needed. "Annual Revenue" is a name of a FIELD that typically requires a currency/number entry.

Super User

Salesforce users who "get it" and learn quickly without much training or support. They help other users learn and they provide helpful feedback to improve Salesforce processes.

Dashboard

A dashboard is a visual (attractive) representation of data in Salesforce. Usually dashboards are used to show metrics and analytics in an easily understood way with little to no extra manual work needed from the user's end.

Report

Compilation of records and data in Salesforce in an organized manner. Reports can be very specific or general and are the behind-the-scenes driver of the attractive dashboards you see.

List View (View)

List views are like a very simple version of reports where users can find info easily. List views are pulled at the object level and are primarily used to find filtered records quickly (not necessarily export data). Sales reps use list views often for call lists and follow-ups.

Record

A single instance of a Salesforce object. For example, "Lisa Smith" could be the name of a Lead record.

Picklist

A certain kind of field that gives you a list of items to choose from rather than typing in whatever you want. For example, the Industry field for Accounts is usually a picklist.

Report Filter

Report filters let you control what info is in a report. For example, you might limit a report to customer Accounts by industry, annual revenue, owner, or even security settings (accessibility, blocking, etc).

Activities

Includes Tasks and Events and general "happenings" going on related to specific Salesforce records, such as an Account, Contact, Lead, Opportunity, or Case.
Comments
comments