In This Episode: Brandon Bornancin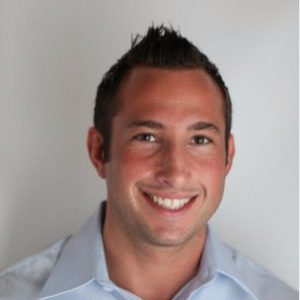 This week we hear from founder and CEO of Seamless.AI, Brandon Bornancin (@BBornancin). Brandon completed his studies as an undergrad at Ohio University, receiving his bachelors degree in business administration. As a senior at the university, he decided to forego the post-grad interviewing process altogether by successfully founding the Athens, Ohio-based mobile marketing agency EnMobile along side a fellow Bobcat (read more about Brandon's collegiate career in regards to his EnMobile beginnings here). His first start-up business was acquired two years later by 2ergo, a like-minded digital marketing and consulting agency based in the greater New York City area, where Brandon took the title of Business Development Director. From there, Brandon took his talents back to Columbus as a sales executive with Resource/Ammirati, where he helped brands utilize the power of digital marketing through developing digital strategies that drove new revenue with Fortune 500 brands. He then went on to become the Senior Director of Business Development & Career Growth within the multi-award winning digital marketing & analytics agency, Fathom. Here he helped brands utilize the power of digital marketing and sales acceleration to generate 10X more revenue. Finally, Brandon and his team built an artificial sales intelligence platform, from which he founded his current SaaS start-up, Seamless.AI. … Oh yeah, and at some point during all of that Brandon also found time to continue his education, graduating from the Stanford Graduate School of Business with a focus in technology entrepreneurship.
Subscribe to the SalesQuants Podcast on iTunes: apple.co/1PYUSmz
About This Episode:
In this week's episode we hear from the truly tenacious entrepreneurial salesman/guru Brandon Bornancin. Brandon discusses the nature of his transition from a sales-oriented mindset, to the strategic, big-picture entrepreneur that he is today. As it turns out, the two are pretty closely related.
"Sales is the closest thing to being an entrepreneur. Everyday you have to wake up, go out, and dig for gold. You have to figure out what you're going to do, who you're going to sell to, and what opportunities you're going to find and close in order to eat and survive by bringing in the revenue results."  
Building anything worth while requires a solid foundation in order to support growth and efficiency. This rings true when it comes to the pursuit of a sale, or the efficiency of a pipeline. Brandon shares his tried-and-true approach to building a predictable, repeatable, scale-able, revenue machine through a foundation of 4 pillars: 
Contacts

Who are your ideal customer/account/industry personas?

Content

Once you have the contacts, what are you going to say and how are you going to say it in order to deliver value to challenge the customer?
Goal: To get them to want to meet with you, to get them to want to learn what you have to offer, and buy your solution

Activity 

Once you have the contacts and the content, " Hustle your a** off "
Generate as much omni-channel, outbound sales activity as possible
Calling, emailing, social selling, video, direct messaging, blogging, every single multi-channel outbound sales tactic that you can leverage
"You have to get after it"

Talent

After you do all three of these, you still have to have selling talent
Even if you don't have the right natural sales talent: you have still get the contacts, make the content, and execute-execute-execute
Once you get your contacts loaded and your ideal personas nailed down, the question becomes how to make the transition into activities with the client without coming on too strong. How do you break the ice with your new personas? Brandon recommends putting yourself into your personas' shoes. Really grasping the entirety of thier point of view. From here, you need to leverage accumulated intelligence and research into your ideal customers' persona in order to show them; a) you know who they are and what they do b) you can showcase where they stand today and c) you discuss with them where you're going to take them tomorrow with the solutions you provide.
In most context, it's fair to say that the shear "volume-game" is over. Today, it's more than possible to produce highly customized content rapidly, therefore the need to decide between high quantity and high customization is disappearing. Brandon and his team refer to this as "mass personalization at scale", using hard data to accurately attribute a high volume of the exact content the persona is looking for.
Plugs & Pleasure
Brandon's Raves:
Comments
comments