In This Episode: Harry Hayward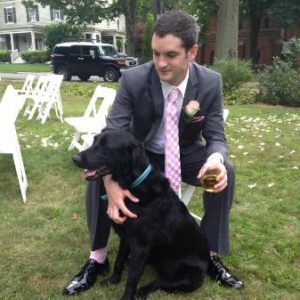 In this weeks episode we hear from the creator of the most effective sales prospecting email ever sent, Curata's Harry Hayward (@Harroldhino). You may remember Harry from Episode 30 of the SalesQuants Podcast. After receiving a degree in Criminal Justice and Sociology from Endicott College in Massachusetts, Harry got a position as a Marine Insurance Agent at the Admiralty Insurance Agency. Switching gears, Harry joined the Logi Analytics team, a computer software company based out of Virginia, where he thrived in the position of OEM Business Developer by establishing the record of 86 qualified OEM leads in single quarter. Finding his grove Harry moved on, sticking with sales as he received an Inside Sales position as an Account Executive with computer software developer Rave Mobile Safety. In April of 2015, Harry joined the content marketing software giant Curata as a member of their sales team. Finally, Harry made a slight pivot in 2016 by joining Curata's Marketing department, specifically managing the company's social media.
Subscribe to the SalesQuants Podcast on iTunes: apple.co/1PYUSmz
About This Episode:
Some long time listeners of the podcast may remember Harry (and maybe even his dog, Lily) from episode 30 of the SalesQuants about a year ago. The theme continues this week, those that "grip and rip" and play the volume sales game will continue to lose traction, while individuals that focus on more clever and highly targeted sales prospecting campaigns drive engagement and results. This time around we are focusing on the most effective strategies for sales prospecting. Harry delves into his experience in crafting what we fell to be "The most effective prospecting email ever sent" to give some insight into how a little effort can go along way in the eyes of a prospect. For Harry, it was as simple as including a subtle comedic reference to Lily (his dog) and a link to his LinkedIn profile page where she happens to appear in his profile picture. The message in the email was simple, and the because he took a chance and tried something different, Harry was able to drive quite a lot of traffic to his page, giving him the opportunity to connect on a more personal level.
The question arises, just how much time and effort should be devoted, or what's the most scalable way to deploy a quality engine? Harry sides with the firm believers of the 80-20 principle. 
"I spend a lot of my time investing in a smaller group of people that I can really make a difference with, versus the "grip and rip it" in a larger audience where I might have an opportunity at a lower conversion rate."
Harry goes on to discuss the in-and-outbound approach the Curata takes, really utilizing the ABM strategy we discussed in last weeks podcast. Harry stresses the importance of messaging that is extremely relevant to each prospect to showcase that sense of intimacy, something that the broader, volume driven outreach strategies just can't keep up with.
"It does take a lot of tailored communication, tailored messaging, and tailored content to move the needle and peak interest for folks. […] But I think for general in-bound activities, you'll never have the bandwidth with hyper-relevant messaging for all your automated qualified leads (AQL's)"
When developing this tailored and unique content for the prospects, it's important to know the ratio of customization to standardization. A world where every piece of content and every form of communication was customized specifically for each individual might sound conceptually awesome to think about, the amount of legwork required in simply unfeasible. The key here is to standardize the customization itself.
If you'd like to hear more from Harry and his team at Curata, you can find them on:  Twitter |  LinkedIn |  Facebook
EPISODE SPONSOR
This Episode of the SalesQuants Podcast is sponsored by our good friends at Effective Spend. Truly innovative in the realms of PPC, SEO and data analytics, the dedicated team over at Effective Spend provides Better Best Practices by offering a diverse portfolio of digital marketing services, driving highly-qualified, organic traffic to your site using tested-and-true, industry-forward marketing strategies. To get in contact with the team, or to learn more about the many options the Effective Spend team has to offer, visit www.effectivespend.com.
Comments
comments