In This Episode: Jack Kosakowski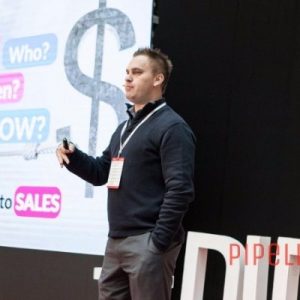 In this week's episode we hear from the ever-inspiring CEO of the Creation Agency, Jack Kosakowski (@JackKosakowski). Jack's tenacious journey through education began at Iowa State University, and proceeded to include Associate's and Bachelor's degrees in Hospital and Restaurant Management from Scottsdale Community College and Northern Arizona University, respectively, picking up a Master's of Education from Argosy University in the meantime. Upon graduation, Jack joined the hospitality front lines at the Orange Tree Golf Resort in Scottsdale, AZ. A year later, Jack joined the sales team at Evision Marketing as an Account Manager where he was responsible for management and selling of services such as Pay per Click software and SEO solutions. The following year, Jack acceptable a position as the Assistant Director of Admissions for Education Management Corporation (EDMC) focusing on new student recruitment and student financial planning. In July of 2012, Jack started at Interlake Mecalux, Inc. as an Account Executive where he would manage relationships through updating customers' knowledge of products and applications, as well as secure engineering/design support. A year and a half later, Jack burst onto the social selling scene and honed his skills as a Social Sales Advisor with Chuck Pill, where he spearheaded a revolution of the brand's social media game, using social to take their relationships to the next level. In September of '13, Jack accepted a Sales Management position for marketing adaptation software provider, Act-On. Finally, Jack is presently thriving and continues to educate as the Chief Executive Officer of the Creation Agency's US division.
Subscribe to the SalesQuants Podcast on iTunes: apple.co/1PYUSmz
About This Episode:
The theme of this week's episode; Network is Networth. We delve deep into the realm of Social Selling with our exemplary social networking expert, Jack Kowakowski. Jeff and Jack explore the proven effectiveness of creating value for your personal brand in regards to sales prospecting and beyond.
Jack starts us off by citing what he believes to be the critical disconnect in today's sales efforts, that being the very noticeable divide between the fast-paced marketing adaptations, and the old-fashioned traditional selling techniques. Phone conversations are fine and good and certainly have their place, but with the constant development of communication technologies available through social media, there's absolutelty no reason why it shouldn't be taken full advantage of.
"I have more conversations now in three hours than I would've have all day, or all week, three years ago. Now wherever your buyer lives or wherever your network lives online, you can be in constant communication with them. Why would anyone in their right mind not want to be more visible, valuable, and be more connected to their buyers?" 
There are two distinct mindsets associated with sales techniques, traditionalist and modern. The conversion of mindset is often extremely difficult. When faced with a VP who has a traditional, KPI focused perspective on sales, Jack suggests running a Pilot. Chances are you won't be able to convince using theory alone. Showcasing a test run, comparing success rates of communication methods via hard numbers and stats, can often prove indisputable.
Jack goes on to explain the overwhelming impact that well built personal brand can have on selling efforts. Sure, having a high follower count on social media could be an ego boost. That being said, it's not about becoming the next Kardashian. Jack reasons how adding value, visibility, and connection to what you bring to the table can make a ideal buyer want to talk to you. There's no down side to starting off a conversation or relationship with some trust and credibility.
"A good online conversation makes a good offline conversation really easy to have."
Plugs & Pleasure
Jack has recently put out an extremely insightful 12-week online social selling course that can be found at skilllab.io. Check it out, and listeners of this podcast can message Jack via any of his forms of social media for 50% off the course.
If you'd like to hear more from Jack and his examples of his social selling expertise, you can find them on:  Twitter |  LinkedIn |  Facebook
EPISODE SPONSOR
This Episode of the SalesQuants Podcast is sponsored by our good friends at Effective Spend. Truly innovative in the realms of PPC, SEO and data analytics, the dedicated team over at Effective Spend provides Better Best Practices by offering a diverse portfolio of digital marketing services, driving highly-qualified, organic traffic to your site using tested-and-true, industry-forward marketing strategies. To get in contact with the team, or to learn more about the many options the Effective Spend team has to offer, visit www.effectivespend.com.
Comments
comments